There's a state of denial to the long,

insidious

process of thoroughly getting out of shape. In terms of our own running, it doesn't come to us with any sense of jolting percussion, even when the performance stuns us with underwhelming mediocrity. One of the triumphal appeals of running is the sheer honesty of it. One generally gets out of the sport exactly what one invests in it. Consequently, how can it be that we can run in a local five mile road race every year, clearly see our finishing times corrode from their former, loftier summits of achievement, and yet somehow or other, we are able to personally rationalize how we are not in as rapid a decline as we actually are?
Do we confuse our hard efforts with personal performance? 'Well, I certainly hurt as much in that race today as I ever have! That was pretty good!' Are we made to be vacuously content with our distending finishing times by a consciousness of colorlessness? Where did the passion go to our training that our racing has become so vapid?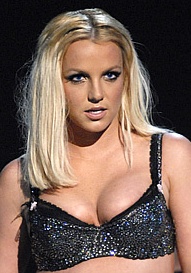 I used to run like Lennon and McCartney wrote albums ... nobody told me I was running with the rapture of Britney Spears! (I know Britney has had her problems -- but I assure you, I am giving you the milquetoast Britney at her peak as an example, okay?!?)
Some excuses are immanently more excusable than others. Our lives are not as single minded as they might had been at another time of our lives. Family, careers, and changing priorities rightly take their needed positions in our evolving lives.
'Running isn't everything!'
... but it is something!
Indeed, by 2004 I had come to the realization that the elixir of passion that drove me to excellence, not only in terms of personal records on the road but also in terms of achievement in the classroom and in my relationships as a living entity, was running. It was my moxie, my vehicle of vitality ... it was the fire in my belly that defined me, as a runner, as a neighbor, and as a person with a passion for living.
Awoken at last by a cathartic run in a February snow storm that ended so miserably premature, with legs reduced to formless flesh and lungs seared with the shame of a runner lost to years of languid noncommitment, I impossibly remembered a simple solace:
I liked to run.
I liked to run fast.
So, flabby, wet, and exhausted, it was at that defining moment that I found my wings.
(Some of my best running has been run to the internal soundtrack of one of my favorite bands, who perpetually play within the ipod in my mind's eye, so was it any coincidence that as my running improved in 2004, that Aerosmith released their most blusey rip roarin' rock record in years with Honkin' on Bobo? Just a thought.)
Okay, it's early, but not that early, and I have to go to work! Later this week, I will post some of the things I did to get back in shape!
I will leave you with this; it took more than just running!